Industry Canada proposes new ICES standard | Smart Association - CHHMA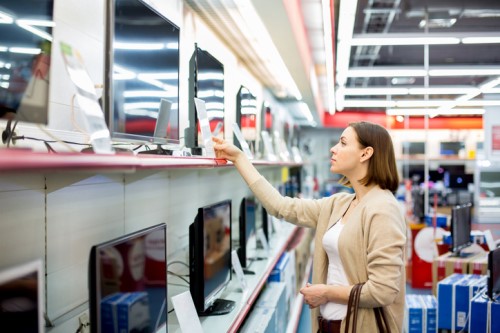 For those of you who may not be aware, Innovation, Science and Economic Development Canada (ISED) - formerly Industry Canada - has asked the Canadian Standards Association (CSA) to adopt a new ICES standard (Interference-Causing Equipment Standard) for household appliances, electric tools, toys and similar apparatus similar apparatus - IEC CISPR 14-1 Electromagnetic compatibility Part 1: Emission as a Canadian National Standard. This standard was originally developed for the European electrical system which uses a completely different voltage (EU - 230V vs. N.A. -120V).
CSA will be seeking public comments on CISPR 14-1 (with Canadian deviations) when it is published likely in February-March 2019. If the CSA EMC committee approves the adoption of CISPR 14-1, it is ISED's intention to incorporate the CSA standard into a MANDATORY INTERFERENCE-CAUSING EQUIPMENT STANDARD (ICES-007) in 2019 after a short public consultation.
With home appliance manufacturers making identical and similar products available in both Canada and the U.S., the home appliance industry is truly a North American market. The proposed unilateral adoption of a new Canadian regulatory requirement for home appliances will cause major disruptions. This has negative consequences for Canadian appliance manufacturers and consumers, and will likely result in higher costs, a decrease in appliance choice and availability, and an increase in nuisance Ground-Fault Circuit Interrupter (GFCI) tripping.
The U.S. government (FCC) is not proposing to adopt the CISPR 14-1 standard. Therefore, home appliance products destined for the Canadian market will have great difficulty meeting the ICES-007 standard's requirements without significant redesign, re-engineering, and product testing. This would result in large costs to Canadian appliance manufacturer businesses that U.S. manufacturers would not have to bear.
It will be up to our industry manufacturers to make ISED/CSA understand that this will have huge ramifications. In particular if they ram these ICES changes through, product selection in Canada is likely to go down and the cost of products available in the Canadian market will be more expensive, and that cost will be borne by Canadian businesses. It's highly unlikely that multinational companies aren't going to stick the Canadian Business unit with the extra costs of having to comply with unique Canadian EMC requirements.
As opposed to adopting unilaterally an electrical standard that was designed for the European electrical system, Canada should be seeking to align its Electro-Magnetic Compatibility (EMC) efforts with the U.S. with whom we share a common electrical system. The issue of ensuring that electrical equipment and products do not cause interference of high frequency radio spectrum is of interest to both Canada and the U.S. ISED and the U.S. FCC should be jointly working on this issue. The proposed unilateral adoption of CISPR 14-1 by Canada also flies in the spirit of the recent Canada - U.S. Regulatory Cooperation Council MOU, which seeks to reduce or eliminate unnecessary regulatory differences through the greater alignment of regulatory measures and systems. Moreover, the ISED proposal seems to ignore the Cabinet Directive on Regulation which indicates that during all stages of the regulatory life cycle, regulators must seek opportunities to: pursue regulatory cooperation and regulatory alignment, where appropriate, and to coordinate with all levels of government to minimize cumulative and unintended impacts of regulations on Canadians, business, and the economy
The CHHMA, along with other industry associations (AHAM, EFC, CIPH, Toys Industry, others?) will be looking at putting together a Canadian Coalition to delay and slow this process down as much as possible. We need to get decision makers thinking about the financial and economic repercussions this CISPR 14-1 standard would have on the Canadian home appliance market and Canadian consumers.
The timelines in which ISED wants to accomplish all these changes is rather short. This may not be an easy fight. There is also influential Canadian industry and public sectors that want to see their radio spectrum as free as possible from sources of EMC interference.
If you have any questions and/or comments, please contact CHHMA President Sam Moncada at 416-282-0022 ext.125 or smoncada@chhma.ca. We will continue to keep you updated on the progress of this proposed ISED standard change.