Nominations for Canadian Hardware & Housewares Industry Hall of Fame now open | Smart Association - CHHMA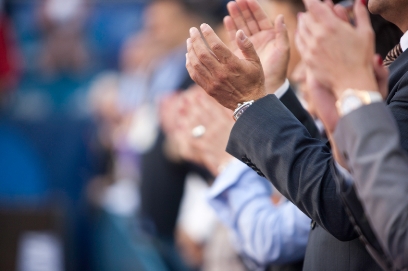 Since 1984, the Canadian Hardware & Housewares Industry Hall of Fame award has honoured individuals who have been builders of successful enterprises in the industry, and have made outstanding contributions to the industry through their leadership and innovation. In this, the 35th year, the CHHMA is honoured to serve as the custodian of the Hall.

The award is given to an individual in recognition from his or her peers for outstanding achievement, service and contribution to the Canadian hardware and housewares industry over a long career. To see the list of previous inductees, click this link.

Nominations for the Hall of Fame award come from the CHHMA general membership. The following criteria are taken into consideration when selecting a nominee:
must be Canadian
total years in the industry (minimum 15)
examples of innovation and pioneering
must be a builder of a successful business
involvement in outside activities that benefit the whole industry
can come from the retail, distribution, manufacturing or agencies sector
personal characteristics such as ethics and integrity
If you would like to nominate a candidate for the Hall of Fame, please go to this link to send in a nomination online or fill out and return the following PDF form.
The 2019 inductees will be announced in the New Year and will be inducted into the Hall of Fame during an industry luncheon held in conjunction with the annual CHHMA Spring Conference & AGM.