Amazon's strong profit still disappoints industry watchers | Smart Association - CHHMA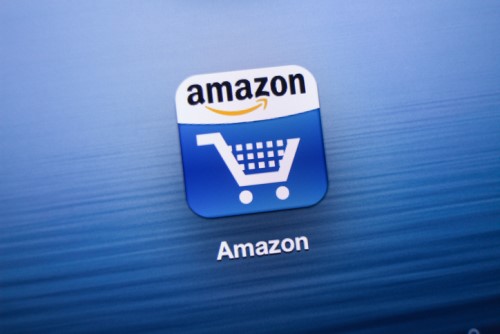 Amazon's Q3 profit falls short of industry expectations
Investors are worried about Amazon's increasing rate of spending
Despite its robust revenue and profit for the third quarter of the year, Amazon left many industry watchers and investors dismayed after its results failed to hit industry expectations.
According to figures cited by the Financial Post, Amazon's revenue grew by 29% to $56.6bn in Q3, a little less than the industry estimates of US$57.1bn. This has been the second quarter that Amazon fell short of industry forecasts.
The underwhelming revenue growth was apparent in all categories, including online and subscription sales, Amazon Web Services, and advertising. The group's only bright spot was the continued growth of its Prime membership.
For Morningstar analyst RJ Hottovy, investors are increasingly becoming worried about Amazon's weak profit outlook and increasing spending. In fact, the retailer's costs for the quarter rose substantially by 22% to US$52.9%, a figure that is expected to increase as Amazon promised to provide an increase in the pay for all warehouse workers to US$15 per hour. This pay hike will impact 400,000 workers across the United States and the United Kingdom.
Despite this, however, good things still await Amazon especially in the digital space, as US shoppers' online spending is expected to increase by as much as 22% during the holiday season. Furthermore, Amazon is set to capture almost half of all US online sales. However, industry watchers say Amazon should not be complacent as the likes of Walmart and its other contemporaries in the space work to catch up.
According to Edward Jones & Co. analyst Brian Yarbrough, Amazon seems to be facing a wall when it comes to expanding its reach. Many investors are seeing Amazon's slowing revenue growth as an indication that it has reached a saturation point.
"They aren't taking massive market share the way they were three or four years ago," Yarbrough said.
This was reflected in the recent stock performance of Amazon, which rose 50% this year only to drop around 15% before the results were released.
However, this did not stop Amazon from continuing its efforts to expand. Earlier this year, it acquired online pharmacy PillPack. It has also recently opened AmazonGo stores in San Francisco and Chicago while its cloud computing and advertising units continue to be lucrative segments.
---
Sears hopes to expand bankruptcy financing package to dodge liquidation
Sears Holdings seems to be doing whatever it takes to stay afloat, commencing discussions with its chairman Eddie Lampert and lenders to request an expansion in the bankruptcy financing package that will ultimately help it avoid liquidation.
Citing sources familiar with the matter, The Globe and Mail reported that ESL Investments -- Lampert's hedge fund -- is thinking of partnering with other potential lenders to raise $450m in bankruptcy financing in exchange for key collateral that Sears' banks hold. These include some store leases.
According to these sources, the transaction will give banks an avenue to reducing their exposure to the beleaguered retailer by contributing $150m to the financing. This will be able to boost the bankruptcy financing package from $300m originally to $600m.
Sears has been struggling to raise additional funds beyond what banks have promised given the hesitations expressed by ESL and other lenders due to the insufficient desired collateral to support the loan.
This comes at a time crucial for Sears' survival as it prepares for the holiday shopping season. According to court records, Sears have until 15 December to obtain a bidder for its stores.
The retailer filed for Chapter 11 bankruptcy on 15 October. Along with this, it announced that it will be shutting down 142 of its 700 stores by the end of the year.
---
Canadian Tire rolls out home delivery service
Canadian Tire is now back in the e-commerce game as it finally joined the fleet of retailers offering shipping services to consumers.
After nearly a decade of ditching e-commerce efforts, Canadian Tire now pledged to keep up with its rivals particularly Amazon, which commenced offering similar products in its online stores.
With the rollout of home delivery service, Canadian Tire expects to regain customers and attract new ones, as they provide not just products unique to the retailer but services like product installation and assembly. The retailer charges $4.99 to $80 delivery fee based on location and the size and weight of the packages.
"We've kind of gone at our own pace for lots of different reasons. But primarily we've been trying to make sure we keep that experience sound for the customers," Canadian Tire retail division president Greg Hicks told The Globe and Mail.
Hicks said Canadian Tire is closely studying the customers' behaviour through its Triangle Rewards loyalty program, adding that digital interactions impact 70% of in-store purchases.
For the Canadian Tire executive, e-commerce will not only attract more customers but also encourage more spending on online channels than on brick-and-mortar stores.
Looking ahead, Canadian Tire eyes testing the waters for free delivery options next year.
"If you really want to stimulate demand, you probably need to evaluate opportunities for incentive freight," Hicks said.
Being an early adopter of e-commerce, Canadian Tire had the chance to be a front-runner in the digital race. When the group faced problems with its systems in 2009, it decided to leave e-commerce in the dust only to revive its online selling business in 2011 and broader click-and-collect merchandise offerings in 2014.
For retail consultant Bruce Winder, the group maybe already late to the game but it has also been quite practical in its business strategy.
"[It] won't do anything unless it can make money. They've taken their time and they're doing it right," Winder said.
The road, however, will remain challenging as Canadian Tire will have a lot of catching up to do. This is the view of CIBC World Markets retail analyst Mark Petrie, who said the group will likely face tougher competition as rivals like Amazon flex more muscles in Canada.
"This does not spell disaster but does present new challenges," he said.
---
Bowring and Bombay seek bankruptcy protection
Two popular home decor stores — Bowring Canada and Bombay & Co., Inc. — have declared insolvency, filing for creditor protection for the second time in four years as they struggle to compete in an ever-evolving retail scene.
Citing documents submitted on 25 October by the parent company Fluid Brands with the Office of the Superintendent of Bankruptcy, The Globe and Mail reported that the beleaguered group plans to restructure their $50.4m of debt.
Bowring and Bombay had previously restructured in August 2015 when it first filed creditor protection. During the said time, the two closed 50 of its 112 stores. It is not yet certain if Fluid Brands intends to shut down all Bowring and Bombay store locations.
For J. C. Williams Group senior retail partner Maureen Atkinson, Bombay and Bowring faced difficulties in adapting to the fast-changing shopping trends, particularly the shift to e-commerce.
"Bombay and Bowring are old business models that hadn't kept up. Nobody really wanted to shop there," she told The Globe and Mail.
---
Lowe's Canada shuts down underperforming stores
Lowe's Canada has completed the consolidation of its operations at the Boucherville, QC head office, which will lead to the closing of its Mississauga, ON and St. John's, NF regional support centres next year.
Following the completed consolidation, Lowe's also announced that it will be shutting down 27 underperforming stores across Canada before the end of January 2019. These stores make up roughly 3% of Lowe's total retail network square footage.
The group will also be closing two factories: the truss plant in St. John's, NF and the block plant in Kamloops, BC.
Lowe's Canada president and chief executive officer Sylvain Prud'homme said the consolidation and the planned store closures would help the group improve collaboration between its banners.
"The decision to close stores is never one that we make lightly. However, following a detailed business review, we believe that this is the right path for the organization's future," Prud'homme said.
"Everything will be done to ensure a smooth transition until the stores are closed, and Lowe's Canada will support impacted employees, including by transferring eligible employees to other locations within our network whenever possible."
Lowe's ensures that customers in areas with store closures will continue to be served by other Lowe's, RONA, Reno-Depot, Ace Canada, Dick's Lumber and Contractor First corporate and affiliated dealer locations within its Canadian retail network, as well as through its online offer and parcel delivery service.
Here is the list of stores that will be closed:
British Columbia
RONA New Westminster (Colombia Square)
Alberta
Reno-Depot Calgary West
RONA Calgary (Douglasdale)
Ontario
RONA Mississauga (Westdale Mall)
RONA Mississauga (Lakeshore)
RONA Sault Ste. Marie
RONA Sudbury
RONA Peterborough
RONA Kingston (Bath Road)
RONA Lakefield
Lowe's North York (Centerpoint Mall)
Lowe's Sault Ste. Marie
Quebec
RONA Sainte-Clotilde
RONA Iberville
RONA L'Assomption
RONA Granby Moeller
RONA Sainte-Rose
RONA Rivière-des-Prairies
RONA Rouyn-Noranda (Mantha)
RONA Ange-Gardien
RONA Saint-Elzéar
Newfoundland
RONA Conception Bay South
RONA Goulds
RONA St. John's (Topsail)
RONA St. John's (O'Leary)
RONA St. John's (Torbay)
RONA Bay Roberts