Business outlook as rosy as ever for Canadian firms, BoC survey finds | Smart Association - CHHMA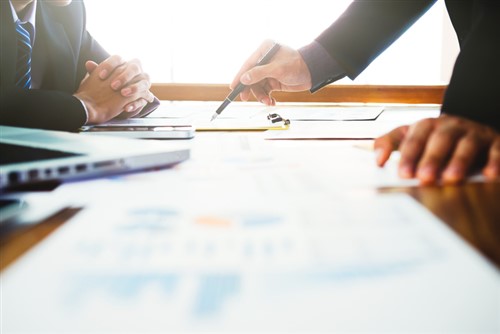 Canadian businesses remain upbeat and optimistic about the year ahead, the latest business outlook survey by Bank of Canada found.
The quarterly survey, which looked at the near-term business prospects of Canadian firms, found that sentiment remains elevated in most factors affecting business activity. The business outlook indicator also remained at almost record levels, thanks to the positive reading on most other measures.
While there was a slight dip in the number of firms saying their sales volume increased over the past quarter, many are still positive about future sales given the ongoing strength in both domestic and export demand. Meanwhile, their initiatives to innovate and reach out to new markets also fuelled their positive sentiment.
"Although the outlook continues to be subdued for firms affected by housing and housing-related demand in some regions, sales prospects overall are often robust for businesses tied to construction and information technology," the report said. However, the outlook stays muted amongst firms which are affected by housing and housing-related demand in some regions.
Canadian groups also expressed confidence in foreign sales, which is expected to grow at a greater rate over the next year ahead. In fact, the majority of firms set high expectations from the US next year, due to tax reforms, higher government spending, and the robust energy sector.
"While US trade protectionism was cited as a constraint for some firms selling into the United States, most expect to benefit from healthy US household demand and robust US business investment," the report noted.
The study also revealed that many firms witnessed increased investment spending in response to the forecasted strength in demand and capacity pressures. This was quite apparent in the proportion of businesses which started to invest in expanding production and improve efficiency.
With regards to employment, the balance of opinion on employment intentions somewhat moderated but remains positive across regions. Firms who expect to cut their workforce frequently cited efficiency gains.
Following this, the consensus on the intensity of labour shortage increased, as sectors such as construction, transportation, and information technology reported heightened difficulty of finding workers. Some of the problems faced by players in the said fields are the aging population and the ever-changing occupational preferences.
Same with the previous surveys, input prices are seen to grow at a faster pace.
"Expectations of increases in input cost growth are most widespread in the goods sector and outside the Prairies. Many businesses reported upward pressure from tariff increases, particularly those on steel and aluminium, and higher prices for various commodities," the report said.
There are also no changes in the outlook on output prices, as businesses are planning to pass on tariff costs increases to customers.
"Competition remains the main source of negative price pressure, although to a lesser extent than in recent surveys" the study noted.
With the USMCA trade deal dispelling trade uncertainties in the North America region, an even more positive outlook can be expected in the following surveys.