Check out how retailers performed in Q3 | Smart Association - CHHMA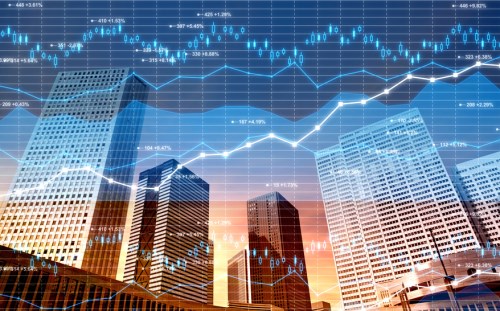 Canadian Tire revs up Q3 profit
Canadian Tire reported a spike in its third-quarter profit, thanks to the growth of its retail and financial services businesses.
The group's consolidated retail sales increased by 4.4% or $164.2m, boosting revenue which grew $365.6m or 11.2%.
For its retail segment, revenue increased $338.5m or 11.4%. Canadian Tire Retail saw retail sales increase 2.4% and comparable sales were up 2.2% while FGL retail sales were up 1.6% and comparable sales were up 2.2%.
On the other hand, Mark's saw retail sales increase by 6.4%, as comparable sales increased 6.1%. Helly Hansen revenue also saw solid growth, with revenue growing to $181.7m.
Meanwhile, revenue for its financial services went up by 10.5% over the year prior, as income before taxes increased to $131.9m.
CT REIT also recorded strong figures after it announced six investments with an estimated cost of $72m.
"The exceptional success of Triangle Rewards™, a strong start from Helly Hansen and our continued commitment to the substantial investments we are making to develop the future capabilities required to meet our customers' expectations, will be fundamental to the long-term growth of CTC for years to come," Canadian Tire president and CEO Stephen Wetmore said.
Home Depot quarterly performance beats industry expectations
Meanwhile, Home Depot managed to beat analysts' expectations, with revenue rising to $26bn despite the growing concerns about the easing housing market.
Home Depot's same-store sales grew way past industry assumptions, growing 4.8%, as net sales rose 5% to $26.3bn. For the said quarter, Home Depot reported a net income of $2.9bn, up from $2.2bn from a year ago.
"We are pleased with our third quarter results and the growth that we saw from both our professional and do-it-yourself customers. Our customers continue to respond to our expansive assortment and enhancements we are making to drive an interconnected shopping experience," Home Depot CEO and president Craig Menear said.
Looking ahead, Home Depot projects its full-year sales and same-store sales to grow by 7.2% and 5.5%, respectively.
In a report on CNBC, analyst Brian Nagel said the retailer might be able to have an opportunity to gain market share in the appliance category as beleaguered Sears continues to close stores.
"There's been a lot of concern out there in the marketplace about a slowdown in housing. As I look through [Home Depot's] results, I'm not seeing it. The underlying demand for housing seems to be quite good. That typically goes back to jobs growth," Nagel said.
Higher food costs push food prices up at Loblaw
As food costs continue to rise, Loblaw saw food prices increase over the most recent quarter, boosting its same-store sales.
"We are seeing cost pressures translate into retail price increases," Loblaw CEO Galen Weston said, as quoted by Cape Breton Post.
Loblaw's same-store sales grew 0.9% for the quarter, while that of its drug retail division which includes Shopper's Drug Mart increased by 2.5%.
However, due to a one-time hit charge related to a tax court ruling related to its former banking subsidiary Glenhuron Bank, its third-quarter profit declined compared to a year ago. The profit attributable to the common shareholders of the firm sat at $106m for the quarter.
Furthermore, the disposition of its gas bar operations has impacted its financial performance over the recent quarter, shedding roughly $123m from the retail sales growth and $5m from the earnings before interest and taxes.
Meanwhile, Loblaw's revenue increased by 0.9% to $14.45bn over the quarter, slightly higher than the $14.19bn from a year ago.
"We delivered strong financial results in the third quarter and we are pleased with the performance across our retail business. Our strategy continues to build momentum as our data-driven insights and process and efficiency initiatives enable us to make additional investments in our future Weston said.
Walmart sales soar on the back of e-commerce, but profits remain challenged
The third quarter of the year was a good one for Walmart even if its bottom line continued to be pressured.
The retailer reported higher-than-expected comparable sales, up 3.4% in the period and 6.1% on a two-year stack. Meanwhile, Walmart's U.S. omnichannel progress continued to rally as grocery pickup is now available in nearly 2,100 locations and grocery delivery is available in nearly 600 locations.
Walmart recorded a revenue of $124.9bn for the quarter, up 1.4% last year. Excluding currency, the group recorded a higher top line at $126.1bn.
Sam's Club comparable sales also increased (3.2%) as e-commerce sales balloon by 32% and membership continues to climb.
However, net sales at Walmart International declined slightly by 2.6%, badgered by currency conversion. Excluding currency, net sales were $30bn, a 1.6% increase last year. The group recorded positive comparable sales across nine in 10 markets.
Walmart's profits continued to be pressured as it continues to invest in its online business and bears higher transportation costs. The consolidated net income for the quarter was down by 4.6% to $1.8bn.
Target misses sales, earnings target
Target seemed to have missed the strong tailwind which boosted its rivals' earnings.
For the third quarter of the year, Target recorded a 5.1% comparable sales growth -- a little lower than the industry expectations of a 5.2% increase.
However, its comparable digital channels posted a strong 49% growth, contributing 1.9 percentage points to its comparable sales.
"Our team delivered another outstanding quarter, driving comparable traffic and sales growth of more than 5% and earnings per share growth of more than 20%," Target Corporation chairman and chief executive officer Brian Cornell said.
The group is confident that it will be able to hit its full-year earnings outlook with its significant investments for the holiday season.
"We plan to leverage our current momentum into 2019, when we'll achieve greater scale across the full slate of our initiatives - creating efficiencies and cost-savings, further strengthening our guest experience and positioning Target for profitable growth in the years ahead," Cornell said.
Target's revenue grew 5.6% to $17.8bn, which reflected a 5.7% sales growth and 1.6% improvement of other revenue streams. Operating income, however, went down by 3.3% from $847m last year.
Lowe's same-store sales disappoint in Q3
Despite Lowe's beating industry expectations for earnings and revenue, its same-store sales failed to hit the target rate for the quarter.
According to the group's latest results, its same-store sales rose 1.5%, below the expectations of a 2.9% growth. Lowe's CEO Marvin Ellison said the group faced continued challenges with inventory out of stocks, poor reset execution, and assortment concerns in certain categories.
"[These] pressured our ability to turn those visits into transactions," Ellison said.
For the said quarter, Lowe's managed to record a revenue of $17.42bn and net earnings of $629m.
"Our top priority in the third quarter was positioning Lowe's for long-term success by identifying underperforming or non-core businesses and stores for divestiture," Ellison said.
Lowe's is planning to ditch its Mexico retail operations. The company has also identified certain non-core activities within its U.S. home improvement business to exit, including Alacrity Renovation Services and Iris Smart Home.
As of early November, Lowe's operated 2,133 home improvement and hardware stores in the United States, Canada and Mexico representing 214.7 million square feet of retail selling space.
Sears gets new financing commitment as holiday shopping season commences
Beleaguered Sears secured a lifeline just as the holiday shopping season started — Great American Capital Partners just agreed to lend $350m to the retailer.
However, the help comes with a hefty price: the lender is charging Libor plus 11.5% and a 3% closing fee, Bloomberg News reported.
Sears lawyer Ray Schrock noted in a bankruptcy hearing that the group needs the funding to stay afloat in one of the busiest selling periods for retailers.
"The holiday season, the weeks coming up, are really critical for the company and its ability to reorganize," Schrock said.
However, a group of company's creditors noted that they would be better off if Sears gives up. In an earlier hearing, unsecured creditors said the plan envisioned by chairman Eddie Lampert seemed to be "an unjustified and foolhardy gamble with other people's money".
Lampert, which spearheads hedge fund ESL Investments, owns the majority of Sears' debt. He plans on a bid for some of the company's best-performing stores to still get a hold on of the best parts of Sears.
The plan, however, was dubbed as "wishful thinking" by unsecured creditors.
Securing new financing is vital given the company's spending rate, as noted by Schrock when Sears filed for bankruptcy protection on October 15.
"When you look at the cash burn associated with the overhead of the enterprise, it's really something where things have to move very quickly. It really has to happen on an expedited time frame," he said.
Despite its position, however, Sears was reportedly seeking court approval to pay executives up to $19m in quarterly bonuses.
According to CNN Business, Sears filed to different types of bonus plans in bankruptcy court: the first is for the top 18 key executives who would collectively get as much as $2.1 million per quarter. The second plan, on the other hand, aims to encourage 322 unnamed executives to remain during Sears' reorganization efforts. They would be given $16.9m bonus collectively every quarter.