Debt-laden Sears succumbs to bankruptcy; Will Walmart jump on the pot bandwagon? | Smart Association - CHHMA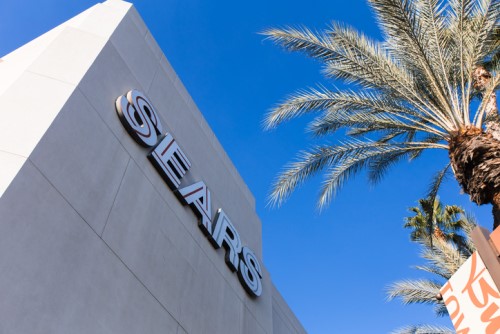 Decade-old Sears files for bankruptcy
US shopping icon Sears Holdings is seeking bankruptcy protection as it struggles to stay afloat with billions of debt amid the rapid shift towards e-commerce.
Bloomberg reported that the 125-year-old retailer filed for Chapter 11 protection from creditors with the U.S. Bankruptcy Court for the Southern District of New York early last week.
In a statement, the beleaguered firm said it is committed to pursuing a plan of reorganization in the very near term as it continues to negotiate with major stakeholders.
"Holdings is currently in discussions with ESL regarding a stalking-horse bid for the purchase of a large portion of the Company's store base," Sears said in a press statement.
Sears has received commitments for US$300m in senior priming debtor-in-possession financing from its senior secured asset-based revolving lenders. Additionally, it is negotiating a US$300m subordinated DIP financing with ESL Investments.
In its filing, Sears indicated more than US$10bn in debts and more than US$1bn in assets. It eyes reorganizing around a smaller base of profitable stores - Sears and Kmart stores will continue to be operational with the help of US$600m in new loans.
Before the year ends, Sears plans to shut down 142 of its unprofitable stores in addition to the 46 store closures previously announced which are set to be completed by next month.
"We have worked hard to transform our business and unlock the value of our assets. While we have made progress, the plan has yet to deliver the results we have desired, and addressing the Company's immediate liquidity needs has impacted our efforts to become a profitable and more competitive retailer," Edward Lampert, now former Sears CEO, said.
Lampert bowed out from his role as CEO as part of the restructuring process but he will remain as chairman of Sears board.
The board has created an Office of the CEO, which will be composed of chief financial officer Robert Riecker, chief digital officer Leena Munjal, and president of apparel and footwear Gregory Ladley. The Office of the CEO will oversee Sears operations while independent directors will be in charge of the restructuring process.
For Lampert, the filing for Chapter 11 will enable Sears to strengthen its balance sheet, enable it to accelerate its strategic transformation, and eventually to return to profitability.
"Our goal is to achieve a comprehensive restructuring as efficiently as possible, working closely with our creditors and other debtholders, and be better positioned to execute on our strategy and key priorities," Lampert said.
For former Sears Canada CEO Mark Cohen, everything went haywire when the firm merged with Kmart in 2005.
In an interview on CNBC, Cohen said while the merger was intended to alleviate the struggle of the two retailers, "the notion that there's been some turnaround or some transformation in place is just plain bogus".
Former Toys R Us CEO Gerald Storch also gave his sentiment, saying that Sears was not able to have a competitive advantage over Walmart and Best Buy. He said Sears did not have an area where it excelled at, which Storch believes is "something that really matters to the customer."
How will Flipkart acquisition impact Walmart's earnings?
Walmart has lowered its earnings expectations for the current fiscal year (FY) due to the financial impact of one of its biggest acquisition to date.
The retail giant said it brought down its adjusted earnings per share to $4.65 to $4.80 from an estimated range of $4.90 to $5.05.
The retail giant recently acquired 77% controlling stake in Indian online retailer Flipkart for US$16bn last year in the hopes of boosting its online business and make its mark on the lucrative Indian market. With this acquisition, Walmart expects a 35% increase in its net e-commerce sales in FY 2020.
For the said year, Walmart also projects its US sales growth to jump by 3% or more, with comparable sales also posting around 2.5% to 3% growth.
"I feel great about Walmart's position in this rapidly changing retail landscape. We are leveraging our scale, assets and financial strength in ways unique to Walmart to enhance and build competitive advantages," Walmart chief financial officer Brett Briggs said, as quoted by The Star.
Will Walmart jump on the cannabis bandwagon?
With the legalization of recreational marijuana, many industry watchers are keeping an eye out for who amongst the biggest retailers are going to jump on the pot bandwagon first.
Most eyes are on Walmart Canada, which has been studying the likelihood of selling cannabis-based products, Bloomberg reported.
"As we would for any new industry, Walmart Canada has done some preliminary fact-finding on this issue, but we do not have plans to carry CBD products at this time," Walmart Canada spokesperson Diane Medeiros told Bloomberg. CBD is short for cannabidiol, a cannabis derivative that is a non-psychoactive extract from the cannabis plant.
She also said the retailer is not planning to supply medical marijuana at its pharmacies at this time.
For experts at Money Morning, while Walmart has been conservative with the issue, the profit potential of the trend is "simply too much to ignore".
"Walmart has no plans to directly sell marijuana to its customers, but its Canadian division is looking at a plan to eventually sell a cannabis derivative called cannabidiol, or CBD. While Walmart is still in the explorative stage and there's no guarantee it will end up selling CBD, we're encouraged just by the possibility," Money Morning said.
In a think piece on The Motley Fool, David Jagielski said one of the hurdles facing Walmart and other retailers planning to have cannabis products on their shelves is the different rules in each province.
"Unfortunately, the government has not made it easy for companies to sell marijuana across the country, as leaving it up the provinces has led to some big differences in how pot products will be sold. We've even seen municipalities seek to ban the sale of cannabis despite its legality," he said.
Jagielski furthered: "There are many rules involved, and so it will take Walmart some time to study and assess whether it makes sense to do so given the company's focus on efficiency and low costs. Introducing cannabis could simply complicate that process."
Walmart Canada stores to get a facelift
Walmart Canada is giving its stores across the country a major makeover, allocating around $175m for the timely upgrade.
According to The Canadian Press, Walmart will commence the renovation works of 23 stores by February 2019. The plan is set to create around 2,500 construction jobs.
Along with this plan, Walmart also eyes improving its online shopping business by looking at the possibilities of dedicated parking spaces for online grocery pickup and additional areas in stores solely for online orders.
All these are part of Walmart's efforts to enhance its e-commerce operations, which includes its online grocery shopping business. It has already partnered with Instacart to offer one-hour grocery delivery in parts of Toronto and Winnipeg.