Housing market on a lull as sales, starts tumble | Smart Association - CHHMA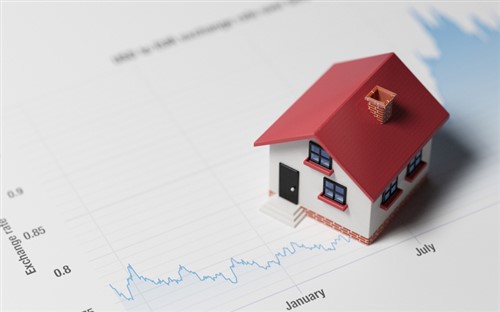 Canada housing market on a lull in September as sales tumble
Canadian home resales edged slightly lower in September, down by 0.4% from the preceding month.
Figures from Canadian Real Estate Association (CREA) said this followed four consecutive months of positive growth. Meanwhile, actual sales activity was down by 8.9% from a year ago. While sales activity recorded in September was significantly robust compared to the first half of the year, it continues to be below average since 2014.
Vancouver Island and Edmonton led the sales drop together with Ontario's Greater Golden Horseshoe Region. The sluggish sales activity in these areas were offset by the gains in Montreal and Fraser Valley.
CREA president Barb Sukkau said about 70% of local markets underperformed on a yearly basis, driven by the declines in major urban centres in British Columbia, Calgary, Edmonton, and Winnipeg.
"The balance between the number of home buyers and suitable homes varies depending on location, housing type and price range," she said.
Sukkau added: "Differences in market balance will likely come into sharper focus as interest rates rise and cause this year's new mortgage stress-test to become even more restrictive."
The decline in sales came with the increase in new listings, which inched 3% higher in September thanks to the Lower Mainland and the Greater Toronto Area (GTA).
CREA chief economist Gregory Klump explained that the number of homes of sale and the sale activity usually set the direction of prices. In the current environment, Klump said buyers have the upper hand when it comes to negotiations over the price.
"However, in places where buyers are keen to make a purchase but there's a shortage of homes for sale, sellers are in the driver's seat when it comes to price. It will be interesting to see how supply and demand respond to rising interest rates amid this year's new mortgage stress-test," he said.
With the lower sales and higher new listings, the national sales-to-new listings ratio eased to 54.4% in September compared to 56.2% in July and August. The long-term average for this measure of market balance is 53.4%.
Housing starts records slowest growth in 2 years
September has proven to be an off-month for the Canadian housing market as new dwelling construction slowed compared to August.
According to the latest figures from Canada Mortgage and Housing Corp (CMHC), housing starts slowed to a seasonally adjusted annual rate of 188,683 units, down 5.11% from 198,843 units recorded in August.
The actual data was below the annual rate of 210,000 economists at Thomson Reuters Eikon projected for the month. Furthermore, this marks the third consecutive monthly housing starts decline and the slowest rate in almost two years.
British Columbia saw the biggest drop in housing starts at 43.3% as it continues to suffer stricter mortgage rules and affordability issues. Alberta housing starts, on the other hand, were affected by the weakening oil sector. In Ontario, starts edged higher by 21.3%, thanks to Toronto's condo developments. Quebec also posted an increase in new construction at 15.4%.
Based on geography, starts fell by 5.9% to 175,653 units in urban areas. The slowdown in multiple-unit projects such as condominiums, apartments, and townhouses offset the 2% increase in single-detached urban starts.
On the other hand, rural starts were at an annual rate of 13,030 units, while the six-month moving average of the monthly seasonally adjusted annual rates was down to 207,768 in September.
The housing starts downtrend came amid Bank of Canada's move to raise interest rates and the bank's decision to tighten their lending rules.
For BMO Capital Markets Sal Guatieri, the decline in September housing starts is nothing to fuss about given that it fits with the "relative calm and return to normality in sales, market balance and price growth" which are apparent in across Canada so far this year.
"Demand continues to be supported by the fastest population growth in 27 years and new millennial-led households. A calmer housing market is just what the doctor ordered, and won't discourage the Bank of Canada from raising rates," he said, as quoted by The Canadian Press.
Majority of buyers are using up their budgets to snap up a home
Despite the Canadian housing market being on a lull, a new study by the Canada Mortgage and Housing Corp. found that majority of buyers are spending the most they can afford in purchasing a dwelling.
The study revealed that 85% of first home buyers have maxed out their budgets to snap up a home. Still, 76% of them said they are confident that they will be able to meet their future mortgage payment obligations if push comes to shove. Meanwhile, seven in 10 of repeat buyers claimed that they have enough assets to supplement their needs should they run into some financial mishaps in the future.
It is interesting to note that little over one in three home buyers still feel anxious and uncertain when buying a home. On top of their concerns is affordability, with more than half of the said buyers worrying about shelling out too much for their property. Meanwhile, around a third worry about rising interest rates and mortgage qualifications.
In fact, only 52% of home buyers were updated about the latest mortgage qualification rules. For one in five first-time buyers, the rules have affected their purchase decisions, with most choosing to decrease non-essential expenses or buying a less expensive home. Others were willing to use their savings to increase their down payment.
From Hero to Zero: Global rankings place Toronto as weakest Canadian housing market
After years of dominating the rankings, Canada's housing markets started to show weakness, with Toronto reigning supreme to being stuck in the doldrums according to the latest rankings by Knight Frank.
Cited by the HuffingtonPost Canada, the rankings placed Toronto in 137th position for the second quarter of 2018, with a 2.8% decline in home prices. During the same time last year, Toronto placed first with a 29.3% year-on-year price growth.
Hamilton had the same fate, falling from the third position to 128th.
"Tax changes targeting foreign buyers or higher stamp duty (Vancouver, Toronto, Hong Kong) has led to slower growth at the luxury end of the market," the report said.
Only Vancouver managed to grab a high placement at 10th, a huge jump from 52nd during the same quarter last year. Ottawa, Montreal, and Halifax also showed improvement, placing 62nd, 80th, and 85th, respectively. On the other hand, Winnipeg, Quebec, Calgary, and Edmonton remained stuck in the doldrums at 107th, 113th, 117th, and 119th.
Bank of Montreal chief economist Doug Porter said there is some deep divergence in Canada's housing markets, which show a clear disparity between the ongoing weakness in the west and the sustained strength in the east.
"The Canadian housing market finds itself in neutral, with strong population increases and decent job growth countered by rising interest rates and a tighter regulatory backdrop," he said in a note, as quoted by HuffingtonPost
Porter noted that while results differ in every region, Canada's overall performance paint a calmer picture than anything seen in recent years.