Ontario government to update minimum wage, personal emergency leave rules | Smart Association - CHHMA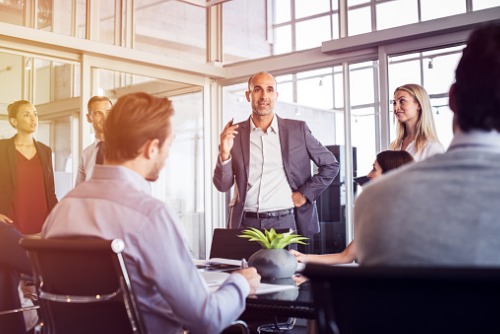 True to its "open for business" mantra, Ontario's Progressive Conservative government eyes making the province a thriving place for businesses including repealing a number of stipulations under the Fair Workplaces, Better Jobs Act recently introduced under the previous Liberal government.
Premier Doug Ford has confirmed that the government will fulfil its promise to freeze minimum wage at $14 as opposed to pushing through with the previous administration's plans to hike it to $15. Ford also reiterated his intention to make other changes to Bill 148.
Aside from maintaining the $14 minimum wage until 2020, Ford's government said it will apply wage hikes tied to inflation starting the said year. At the start of 2018, the minimum wage per hour jumped from $11.60 to $14.
Furthermore, the government noted that it will change the personal emergency-leave rules. Workers will be allowed to take up to three days leave for personal illness or family responsibilities and two for bereavement. However, these days will be unpaid. This is a shift from the previous' government's rule of allowing 10 personal emergency-leave days annually with two being paid.
Ford's government will also repeal the rule that forces employers to pay part-time and casual staff at the same rate as full-time workers doing the same work. It will, however, retain the requirement for equal pay on the basis of sex.
"Overall, our reforms will simplify, harmonize and reduce the regulatory burden for anyone willing to create jobs in Ontario," Labour minister Laurie Scott said.
There are also talks about removing personal income taxes for minimum-wage workers. Ford will also keep the three-week vacation entitlement for workers who have been at the company for over five years, as well as the provisions for domestic- and sexual-violence leave.
If your HR management would like more information on this and other HR related topics, then consider coming out to a CHHMA-COPA HR Peer Group Meeting. The group meets four times a year and consists of HR managers from a number of CHHMA and COPA member companies. Meetings present an opportunity for members to discuss best practices as well as the latest employee/workplace legislation. Expert speakers are also brought in from time to time to present on specific topics.
The next HR Peer Group meeting is scheduled for the morning of December 4th at the Centre for Health & Safety Innovation (CHSI) in Mississauga. If you are interested in attending this or another future meeting, please contact CHHMA President Sam Moncada at 416-282-0022 ext.125 or smoncada@chhma.ca.