Outstanding Retailer Awards for Home Improvement Announced | Smart Association - CHHMA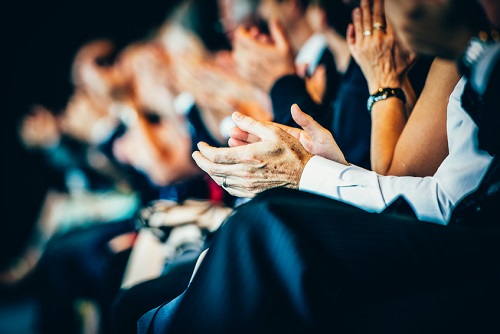 The home improvement industry gathered last week (Nov 13-14) at the scenic Queen's Landing hotel in Niagara-on-the-Lake for the 23rd Annual Hardlines Conference.
After the first day of the conference, the 2018 Outstanding Retailer Awards (ORA's) Gala Dinner took place which honoured the industry's best hardware and home improvement retailers.
Dealers from across the country were celebrated in seven categories covering the range of hardware and home improvement retailing formats.
This year's winners were:
Best Hardware Store, any size − Quincaillerie Sainte-Julie in Sainte-Julie, Que., Michel Robidoux and Marie-Josée Hébert, Owners;
Best Building Supply or Home Centre under 15,000 square feet − Ace Building Centre-Kaslo in Kaslo B.C., Monica and Jeff Davie, Owners;
Best Building Supply or Home Centre over 15,000 square feet − Matériaux JLS-BMR in Mansfield-en-Pontefract, Que., Connie Gutoskie Lasalle and Jean-Guy Lasalle, Owners;
Best Contractor Specialist − Form & Build Supply in London, Ont., Bill Ross, Owner;
Best Large Surface Retailer − Lowe's South Windsor in Windsor, Ont., Mark Birse, Manager;
Best Young Retailer − Tyler Dueck, Co-owner of RONA Valley Enterprises in Rosenort, Man.;
Marc Robichaud Community Leader − Fort St. John Home Hardware Building Centre in Fort St. John, B.C., Doug and Shelley Gallinger, and Darrell and Debbie Alexander, Owners.
Chosen from a competitive field of nominees, the winners each displayed an edge that put them ahead of their peers in the areas of good business practice, customer relations, innovation and niche marketing.
"These retailers reflect a diversity of backgrounds, marketplaces and personal challenges, yet they all share a passion for retail and incredible connections with their customers and communities," said Michael McLarney, President of Hardlines Inc., which presents the awards. "These winners are truly outstanding and set new standards for excellence in retail."