Road bumps ahead for the Canadian housing market | Smart Association - CHHMA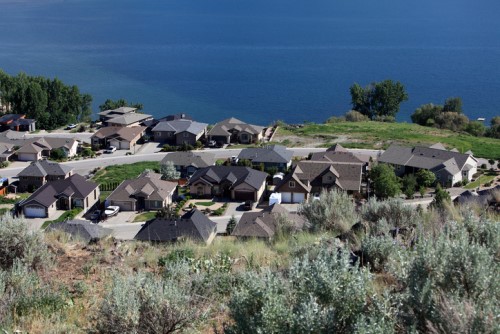 Which local market led the home sales dip in October?
The Canadian housing market recorded a decline in home sales for the month of October.
According to the Canadian Real Estate Association (CREA), national home sales declined by 1.6% over the past month compared with September. On an annual basis, the market posted a larger decline at 3.7%, dragged by the lower turnout in Vancouver and B.C. Fraser Valley.
CREA chief economist Gregory Klump said national sales activity lost momentum last month, reflecting the easing of demand from urban centres in Ontario's Greater Golden Horseshoe region. Furthermore, there was an absence of strong sales gains in the Lower Mainland of British Columbia, which usually offset the slowdown seen in other regions.
"Even so, the balance between sales and listings in these regions points to stable prices or modest gains. By contrast, the balance between sales and listings for housing markets in Alberta, Saskatchewan and Newfoundland indicates a weak pricing environment for homeowners who are looking to sell," Klump said.
The weak housing sales figures came with a decline in the number of newly-listed homes, edging down by 1.1% on a monthly basis. The declines in GTA, Calgary, and Victoria more than offset an increase in new supply in Edmonton and Greater Vancouver.
On the price front, the national average price for homes sold in October declined by 1.5% to $496,800 from the same month last year.
Housing starts ease in October
Canadian housing starts slowed down for the fourth consecutive month in October, down to 206,171 units from 207,809 units in the previous month.
Canada Mortgage and Housing Corporation (CMHC) chief economist Bob Dugan said the current housing starts trend is at its lowest level since February 2017.
"However, despite declining for several months, the trend remains slightly above its long-run average because it follows historically elevated levels of activity in 2017," he said.
Vancouver, Victoria, Calgary, and London all reported decreases in housing starts. In Vancouver, the decline was due to the fewer projects in both the single-detached and multi-family sectors while in Victoria, the timing of major apartment projects dragged housing starts down.
On the other hand, the lower apartment starts and projects led to the decline in Calgary and London housing starts.
Meanwhile, Regina, Toronto, Belleville, Montréal, and Trois-Rivières reported growth in housing starts during the same month. In Regina, the increased production of apartment units resulted in the boost in housing starts. The robust pre-construction sales of affordable townhomes and condominium apartments helped Toronto achieved growth in housing starts.
On the other hand, the growth in new residential construction for both single-detached and multi-unit dwellings boosted Belleville's housing starts figure.
Lastly, the condominium and rental housing construction was the main driver of strong housing starts figure in Trois-Rivières.
Housing market to reach a lull in 2019, 2020
The Canadian housing market is expected to ease and moderate over the next two years as housing starts and sales start to slow down.
Canada Mortgage and Housing Corporation (CMHC) chief economist Bob Dugan said housing starts and sales will start cooling down over the next two years as the market enters the moderation stage.
"Housing starts are expected to decline from the higher levels we've seen recently. We expect resales in 2019 and 2020 to remain below recent peaks while prices should reach levels that are more in line with economic fundamentals such as income, job and populations growth," he said.
In 2019, the total housing starts are projected to edge down and range between 193,700 to 204,500 with the downward trend expected for both single and multi-unit starts. Sales, on the other hand, are expected to be between 478,400 and 497,400 units annually while prices are seen to go around $501,400 to $521,600.
Here are the regional highlights of CMHC's housing outlook:
Housing starts activity and MLS Sales in British Columbia should moderate as economic and population growth slows while MLS Average Prices are expected to see a flatter growth profile through 2020.
Buyers' market conditions in both Alberta and Saskatchewan should gradually shift to a balanced market with gradual improvement in economic and demographic fundamentals. Balanced market conditions in Manitoba are expected to continue.
Ontario's housing market saw dampened activity in 2018. Existing home sales and starts will post a partial recovery in 2019. Buyers are expected to re-enter the market on the strength of stronger than expected job growth and in-migration before the downward trend in starts and sales resumes in 2020.
Housing starts and sales of existing homes will both be sustained; however, slower economic growth and rising borrowing costs will moderate activity through 2020. Starts will continue to be dominated by the apartment market segment, while demand for resale single-detached homes will remain relatively strong.
The Atlantic region will see sustained activity, notably in Nova Scotia, where existing home sales and average prices should trend higher while rental demand will drive growth in apartment construction.
Multi-family dwelling drives residential building permit
The value of building permits in the residential sector rose for the first time in four months, edging up 0.3% to $4.9bn due to the higher construction intentions for multi-family dwellings.
According to Statistics Canada, the value of permits for multi-family dwellings rose 1.5% to $2.7bn, led by Quebec where $752m worth of building permits were issued. This is almost 50% higher than the figure recorded in August.
On the other hand, the value of building permits for single-family dwellings was down 1.2% to $2.2bn, the fourth consecutive monthly decrease. Ontario and Alberta are among the four provinces that reported declines in this segment.
For the whole month, municipalities approved the construction of 19,073 new dwellings in September, up 7.8% from August. The increase was attributable to both single-family (3.3%) and multi-family (9.4%) dwellings.
Millennials are flexing financial muscles to buy home
Millennials have continued to make up a significant portion of homebuyers in recent years — first timers in particular.
According to the 2018 Mortgage Consumer Survey by the Canada Mortgage and Housing Corporation (CMHC), Millennials still represent close to half (49%) of all first-time homebuyers. Of those, the vast majority (85%) spent most they could afford on their home, compared to 68% of repeat buyers.
"This indicates that first-time buyers, including Millennials, may be stretching themselves financially to purchase their home," CMHC said.
The study also noted that first home buyers use their savings from outside an RRSP as their main source of downpayment. For CMHC, first home buyers should be educated for other options in funding their downpayment such as the Government of Canada's Home Buyers' Plan.
Meanwhile, there are two common reasons cited by first home buyers on why they purchased a home: they wanted to own a property and they are financially confident.
Also, 61% of first-timers have bought a single-detached home despite the high house prices in the urban markets. In fact, single-detached home was the most popular dwelling type across Canada save British Columbia, where unit-type homes were the most sought-after.
With regards to accessing mortgages, CMHC found that first-time buyers contacted two brokers and three lenders on average. However, satisfaction levels with mortgage brokers and lenders remain high.
"However, mortgage professionals could further increase satisfaction levels by conducting more post-transaction follow-up and by providing clients with more information on closing costs, house purchase fees, interest rates, and steps involved in buying a home," CMHC said.