Will the newfound USMCA boost investment in Canada? | Smart Association - CHHMA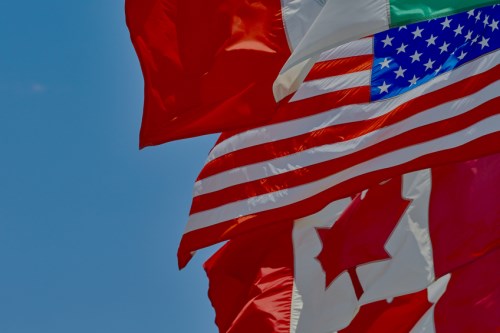 Canadian businesses may now breathe a sigh of relief as uncertainties brought about by the fate of the now defunct North American Free Trade Agreement have been swept away by the birth of the United States-Mexico-Canada Agreement (USMCA).
Business Council of Canada vice president of policy Brian Kingston said: "The single biggest win here is the elimination of uncertainty."
For almost a year, Canadian businesses were holding off investing as trade relations between the three parties got murkier. But as uncertainty is lifted, should they expect a sudden boost in investment?
"The dent from uncertainty has likely been smaller than expected, so the rebound now may not be as big as some suppose," Bank of Nova Scotia deputy chief economist Brett House told CBC News.
For House, Canada still benefited from the tax cut-driven economic boom in the US as demand for Canadian goods and services swelled. However, while Canadian businesses shunned making investments due to uncertainties surrounding the trade deal, they instead substituted labour for capital funding.
"Firms added extra shifts, added weekend shifts, worked through nights. They couldn't squeeze any more output out of existing plants and equipment," he said.
However, there came a point when they had to invest to catch up with the demand. In fact, by the end of 2017, non-residential structures, machinery, and equipment spending increased by 8.7% in the last quarter.
"We don't see evidence [investment] has been dented by some kind of chilling effect in the way most folks supposed it would be. If anything, the effect of the U.S. on Canada has been a wash or a bit positive," he said.
With this, House argued that the minimal impact of NAFTA uncertainties on investment would not translate into a boost this time.
"I don't want to sound like I'm pouring cold water on the notion that concluding USMCA should lead to a bump up in investment and business activity — it should," he said.
Former Canadian ambassador for trade negotiations Gordon Ritchie believes little has changed with USMCA.
In a think piece in The Globe and Mail, he said the deal is what Canada was prepared to sign almost a year ago.
"Despite all the sound and fury, this signifies very little," he said.
But perhaps one of the biggest wins for Canadian business in the new agreement is the dispute settlement mechanism, which is maintained while the investor-state dispute provisions under Chapter 11 have been eliminated.
The new deal will also see the creation of a three-country committee which will be responsible for addressing problems and improving competitiveness in the regional trade zone. According to Canadian Manufacturers & Exporters (CME), this will boost the competitiveness of local manufacturing particularly with regards to integrating supply chain efficiency.
Another change is Canada giving the US tariff-free access to about 3.6% of the domestic dairy market. As projected, this will affect a small part of Canada's total exports.
With regards to auto manufacturing, 75% of a car will have to be made with content manufactured in North America to qualify for tariff-free sales. The new deal also requires 40% of the care to be made by workers earning at least US$16 per hour.
Changes concerning online shopping are also laid out with Canada raising its low threshold for applying sales taxes on goods purchased from the US. Duties will be applied above $150 while the sales tax will be imposed for purchases over $40. Goods delivered by the Canada Post will be exempted from the rule.
Meanwhile, others think the new rules on intellectual property will be hurtful for Canadian innovators. In a Financial Post report, Research In Motion co-founder Jim Balsillie argued that the rules will benefit only the incumbents in the US.
"Because of decades of failed innovation policies that completely ignored IP ownership, Canada is a large net importer of IP, so this is a bad deal for Canada's plans to build a 21st-century economy," he said.
Under the new agreement, copyright protection is extended by 20 more years. The governments will also be banned from enacting data localization laws.
University of Windsor professor Myra Tawfik said Canada seemed to have sold out innovation in agreeing to the new rules to protect industries such as manufacturing and agriculture.
"We're still wedded to an economy that's based on cows and cars — and no one is arguing that we should remove that — but we need to add to the diversity of our economic growth," Tawfik said.